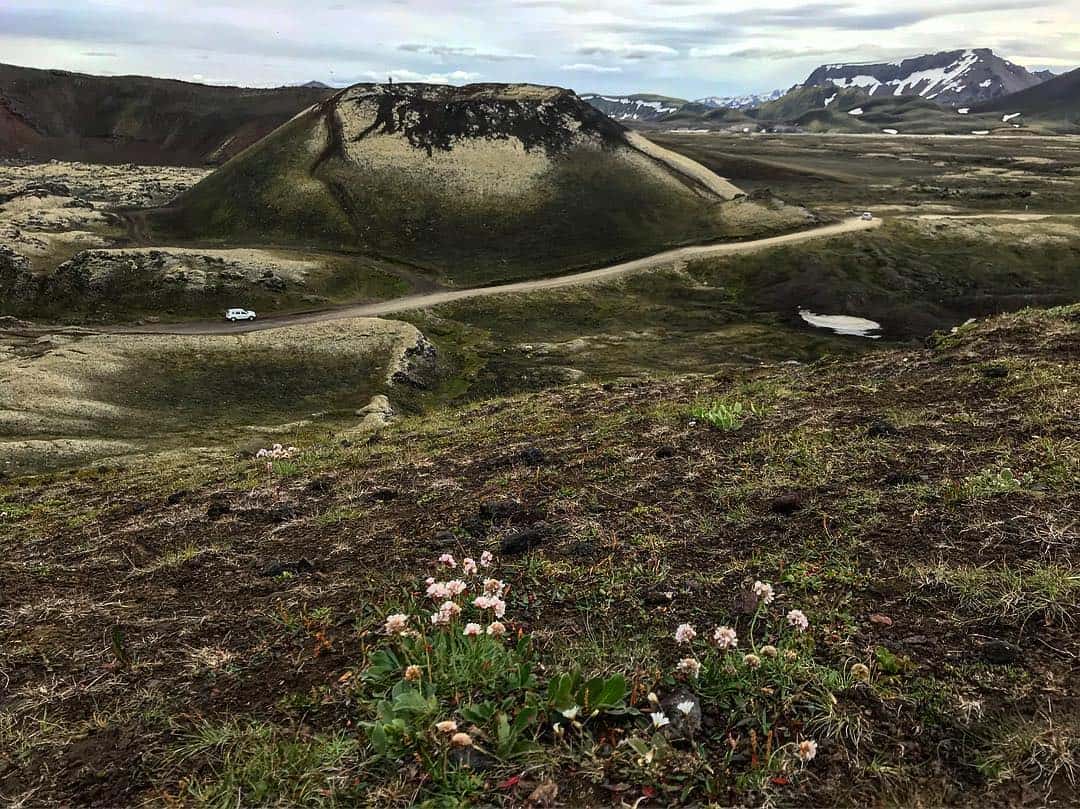 Landmannalaugar – PRIVATE TOUR
From 169.000 ISK
Included
Pickup at your accommodation

Professional Local Guide

Transport

Free WiFi

Drop-off at your accommodation
What to bring
Warm and water proof clothes
A camera is always good to have
swimsuit and a towel
Lunch can be bought on the way
Geothermal bath (optional)
Landmannalaugar Magical Landscapes
Landmannalaugar is an area of incredible beauty, with its rugged lava fields, colourful rhyolite mountains a rock type that creates a full spectrum of dazzling colour, hot springs and craters from recent volcanic activity. Historically, Landmannalaugar was known for its natural geothermal pools, and that is where the name derives from. On the way to Landmannalaugar we will stop at few places, such as Thjófafoss Waterfall, Háifoss and Hjálparfoss Waterfalls, as well as Ljótipollur Crater and Gjáin, a tiny valley with small picturesque waterfalls.
Pick up between 8:00 – 8:30 AM, at your accommodation, or meet us at bus stop number 8, next to Hallgrímskirkja church. Wait for the Travelling Iceland vehicle.
ÞJÓFAFOSS WATERFALL
On the way to Landmannalaugar, we drive through the beautiful Þjórsárdalur Valley. Þjórsárdalur valley is an old caldera that has been extensively modified by glacial erosion and is now traversed by river Þjórsá, the longest river in Iceland. Due to its vicinity to volcanoes, such as Hekla, Grímsnes and Vatnaöldur volcanic systems, the valley is covered by pumice. Thjófafoss waterfall is located in Þjórsá river and south of mountain Búrfell and is a wonderful stop on our way to Landmannalaugar.
GJÁIN VALLEY
Gjáin is a small and beautiful and green oasis in Þjórsárdalur Valley. It is a tiny valley with beautiful small waterfalls, small ponds and vegetation. Gjáin is otherwise surrounded by rocky and volcanic landscape, and is only visible when you are at the edge of the tiny valley.
CRATER LAKE LJÓTIPOLLUR
Ljótipollur is an explosion crater, formed in an eruption in 1477. The explosion in eruptions, like Ljótipollur, are caused by the unusual amount of water vapour, from the groundwater, in the magma. The eruption leaves a hole in the ground, a crater. The craters are often filled with water because they extend farther down in the ground than the surface of the groundwater.
LANDMANNALAUGAR
Landmannalaugar and the surrounding nature reserve is one of the most beautiful geological landscapes of Iceland, and beyond. The landscape resembles an adventure or a painting with beautifully coloured bright green, yellow and pink rhiolithic mountains with patches of black shiny obsidian. Landmannalaugar is often the starting point of the well know Laugavegur, a few days hiking trail to Þórsmörk nature reserve.
HJÁLPARFOSS AND HÁIFOSS WATERFALLS
Hjálparfoss is a beautiful waterfall, split into two separate falls that join at the base and into a small lagoon. The waterfall is surrounded by beautiful basalt columns and formations.  The name of the waterfall, Hjálparfoss, means "The helping waterfall", where "hjálp" signifies "help". The name originates from the old days when people, riding horses over the harsh landscape of the Sprengisandur highlands, came to this green and relatively lush area, which served as a great help for their horses to graze and recover from the difficult ride over the highlands. Háifoss waterfall is the third highest in Iceland, after Glymur and an inaccessible waterfall in Morsárjökull glacier.
8:30 PM – REYKJAVÍK
We arrive in Reykjavík.